I listen to a LOT of podcasts, and the czar of many of them is Bill Simmons, a brilliant, unapologetically opinionated and passionate savant of TV, movies, sports and music.  In other words, my role model.  I say all this despite the fact he is even more unapologetic about being the absolute epitome of an across-the-board Boston pro team supporter, with a blue-collar attitude and love for the teams he grew up loving that is undoubtedly catnip to anyone who has loved any team as much.
So when he practically needed an entire episode of his highly-rated podcast late last thing to serve as a venting session in the wake of his Celtics' home court meltdown in the fourth quarter of Game 5 of their conference semifinal with defending NBA champion Milwaukee, I didn't necessarily share his viewpoints, but boy, did I feel his pain.  He rattled off a series of personally-viewed disappointments in playoff games through his lifetime, for which their two-point loss last Wednesday night already ranked number 5, that were remembered with remarkable detail, some degree of resignation after decades of reflection in other cases, and genuine, unfiltered anguish.
But, even in these dark moments, he held out the kernel of hope that keeps any passionate fan.  We're still alive, and anything can happen in this series, he rationalized. And after his team went into Milwaukee and on the shoulders of Jayson Tatum were able to deny the Bucks convincingly, it set up yesterday afternoon's Game 7 showdown of which he believed that, even then, the Celtics were potentially vulnerable.  A 36-hour turnaround after a clearly draining and emotional win, he mused, would be difficult on some players, such as veteran Al Horford.  Indeed, Horford got off to a slow start on Sunday.
But as for the rest of the Celtics, they were fresh, motivated and determined.  And from the unlikely sources of Grant Williams and Peyton Pritchard they launched a flurry of three-point shots at Milwaukee, who seemed to dare the C's to beat them with an outside game.  They hit 22 from beyond the arc,  Milwaukee?  4 for 33.  Greek Freak or not, Milwaukee was toast, and Boston fans dined on venison.  They advanced with a 109-81 vanquishing and renewed hope as they head into a conference final with the Heat beginning tomorrow night.
Celtic Pride in a way far more realistic and positive than the impossibly bad same-named 1996 movie that featured Daniel Stern and Dan Ackroyd as two certifiable lunatics who concoct a scheme to get the rival Utah Jazz' star (played by Damon Wayans) shit-faced and less likely to beat their beloved team in an upcoming Game 7 of the NBA Finals.
Aside from the ludicrous plot line that had an NBA star choosing to party publicly and choose to go home with two middle-aged MEN, (spoiler alert) the movie's moral message comes in part from the fact that the Jazz won that game.  Not only was that arguably overly idealistic, lately real life doesn't play out even remotely that fairly.
Ask the Milwaukee fans who were denied even the chance to watch Game 7 communally after a series of shootings near their arena after Friday night's game resulted in the pre-emptive cancellation of their Sunday night watch party.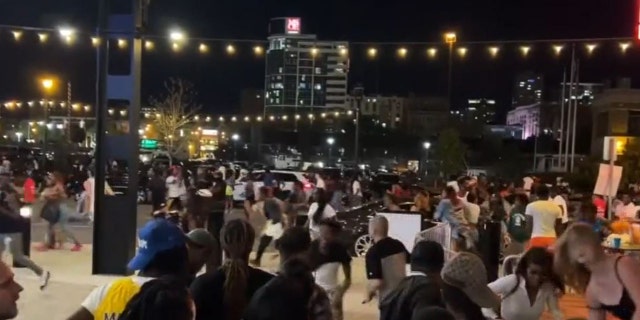 After this weekend's events in Buffalo and Orange County, this may have been the most prescient action taken in years.  In light of all of this, a mere basketball game loss pales in importance.  Make no mistake, these Bucks are good.  Giannis is 27.  They'll almost certainly be back.
One of Simmons' more enjoyable non-sports programs is The Rewatchables, where he and several of his colleagues break down a film from the last 40 years typically readily available on a streaming service and award performances and milestones similar to how sports fans parse through a game.  Celtic Pride the movie has not yet been given this treatment, and I highly doubt it will be.  I tried watching this movie on one lonely night when it came out on VHS and after less than 10 minutes I fell asleep.  I never watched it all the way through, and after looking up some of the details I highly doubt I will.
SImmons doesn't need to rewatch the movie, either.  Frankly, yesterday's stirring performance was better acted, featured more talented players and a far better result.  Game 7 Bucks-C's '22 WILL be rewatched for a long time to come.  Deservedly.
Courage…